Yamunanagar Branch of NIRC of ICAI
ICAI - Partner in Nation Building
From the Chairman's Desk
---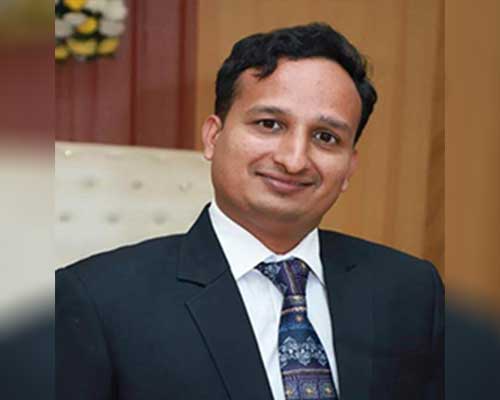 CA Anuj Jindal
Chairman, Yamuna Nagar Branch of (NIRC) of ICAI

My Dear Professional Colleagues

"If I can't make it through one door, I'll go through another door- or I'll make a door. Something terrific will come no matter how dark the present." - Rabindranath Tagore
At the outset, I am grateful to each one of you for reposing faith and confidence in me and providing an opportunity to serve the profession as a torch bearer towards our revolutionized success. As I embark on my tenure as Chairman, I wish to thank every one of you and my committee colleagues for giving me an opportunity to serve this esteemed office.
I express my deep appreciation and gratitude to the outgoing Executive Committee for leading the Branch with efficiency. I acknowledge the legacy of my distinguished predecessors for their insightful actions.
In the upcoming year, various programs, study group meetings, events, seminars and webinars will be organized for the benefit of the members and students. At the same time, we also solicit your valuable suggestions for improvement. I look forward to active support and cooperation of you all in promoting the role of our profession.It would be a challenge as well as an opportunity for my team to register value addition and strengthen the Institute for an encompassing advancement of the profession serving for the benefit of all stakeholders. I am confident to receive positive support for the momentous progress of our profession. I believe that:
"Perfection is Not Attainable, But If We Chase Perfection, We Can Catch Excellence"
I urge all of you to give the best of your professional capacity in each of your respective fields so that we bear the responsibilities and privileges to lead our profession towards great success.
Let us work together as a team to bring more appreciation for the profession.
With all good wishes,
CA Anuj Jindal
Chairman
Yamunanagar Branch of NIRC of ICAI

Sign up for email alerts
Stay current with our latest insights